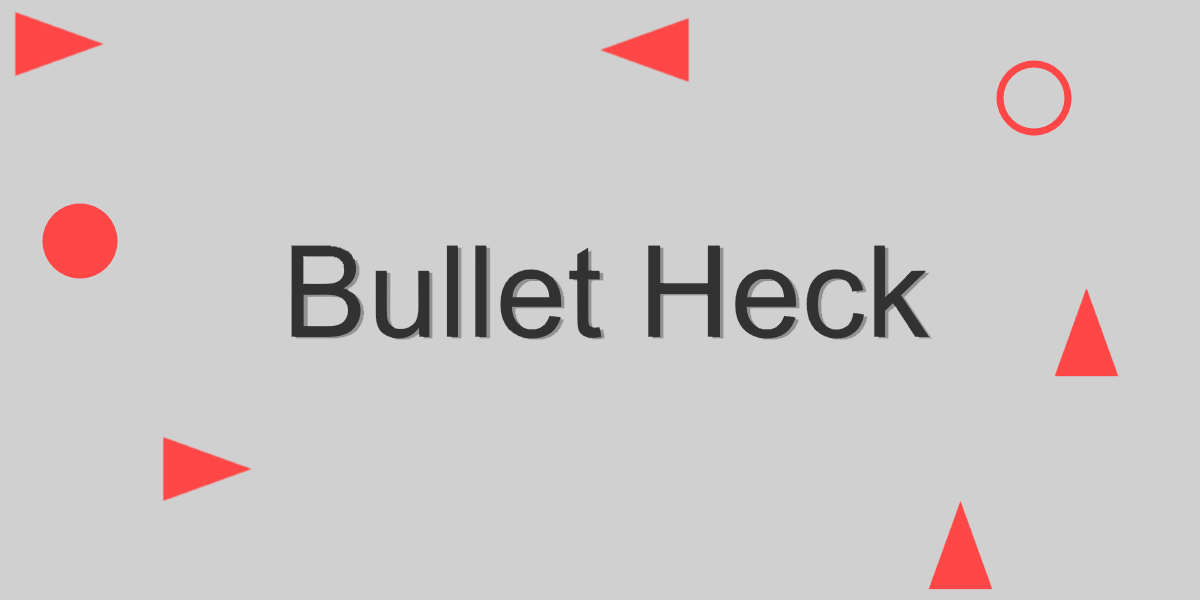 Bullet Heck
A downloadable game for Windows and macOS
Update 3: New music!

Update 2: Minor aesthetic changes, custom splash screen and icon
Update: Changed some minor things, made it more difficult, and added a much needed 'Quit' button
Bullet Heck is a simple, but deceptively difficult bullet hell game. The rules are simple; Dodge the red projectiles with your cursor, and see how long you can last!
(Press 'Escape' in game for settings)
---
Bullet Heck was based off of a previous game, Mouse Bullets. That game had been made in Gamemaker:Studio, and was very similar. You might wonder what warranted me to remake the game from scratch. Well...
Unity!
More bullet types!
Fullscreen mode!
Settings and configurable presets!
Vector graphics!
Better in general!
While it's not a carbon copy, Bullet Heck inherits many of the properties of it's predecessor.
Download
Install instructions
Simply extract the executable on Windows. Mac, by default, should download the app. Run either after downloading